Your phone call will be answered by a knowledgeable staff. Member.  No referral forms are necessary, unless required by your insurance company.  Your record, usually a paper chart, will be secure.  Dr. Snow will usually see you after your sleep study and go over the findings and recommendations before you leave the center.  A technician will score your study and review it with you before you leave as well.  We try to observe a bit longer study in order to record your last, and usually longest, episode or REM sleep which is when respiratory events are often most significant.  Consistent CPAP compliance is closely monitored during followup to iron out details and problems.  Thus, we encourage scheduled follow-up indefinitely and also will attempt to work you in on short notice, if needed.  Our studies are done right here in one of four comfortable bedrooms with bath and dressing areas.  After a CPAP study, most patients are taught equipment application and maintenance by the same technician who performed the study.  Thus, many patients leave with equipment in hand, ready to use that night.
Providing CPAP equipment has been an important part of our service since 1991.  Adapting equipment to individual needs is our passion.  Success with the hard to treat, complicated CPAP problems is one of our highest priorities.  We store an extensive supply of the latest options from Resmed, Respironics, and Fisher Pakel equipment.  For high CPAP pressures, the comfort of self-adjusting autopap is employed extensively and has proved popular.  Although equipment is available here in our office, we work with suppliers.  You may conveniently order supplies from us by telephone, with no shipping charge and tax included (205-349-4043).  Of course, by federal law, if you have Medicare, you must obtain equipment from a durable medical equipment provider not owned by a physician.  A detailed prescription will be provided.
Our staff works as a team with each member contributing a special set of talents.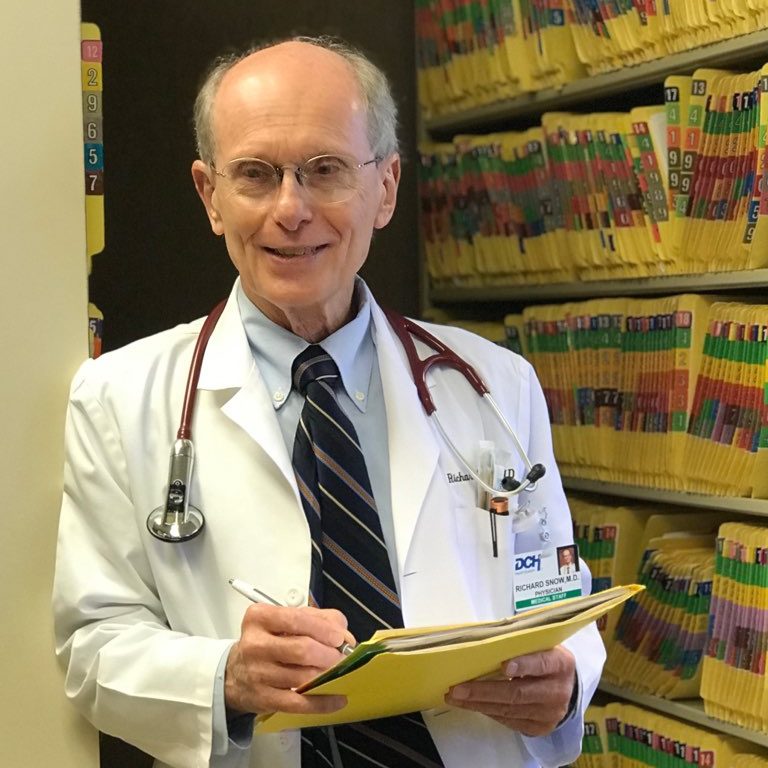 Dr. Snow interviews, examines and counsels all patients seen at the center.  His background of 25 years practicing pulmonary and critical care evolved to sleep medicine exclusively in 2001.  His medical training started with four years at UAB School of Medicine, followed by three years of internal medicine at University of South Alabama, and then two years of pulmonary and critical care at University of Texas Health Science Center in Houston, TX.  Along the way, he was certified in internal medicine, pulmonary, critical care, and sleep medicine.  Restricting his efforts to sleep medicine has enabled him to see patients and complete workups more promptly, which allows for a more thorough involvement in each patient's care.  His background, before becoming a sleep-only practitioner, gives him a unique perspective in the connection between sleep disorders and many other serious health concerns.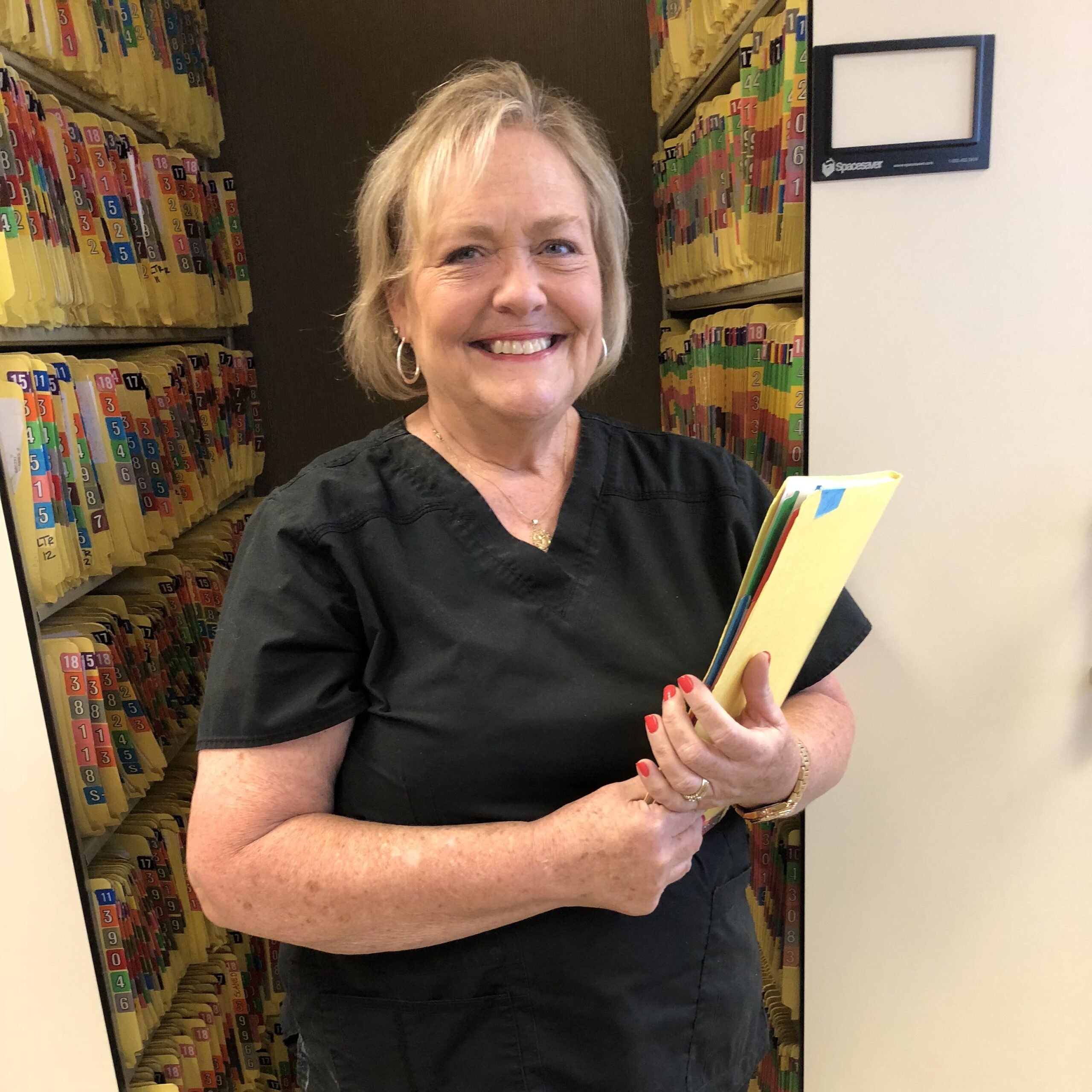 Bessie Haney, LPN
Bessie Haney, LPN is our office nurse and CPAP specialist with over 20 years of experience in sleep. She trained at Shelton State Community College.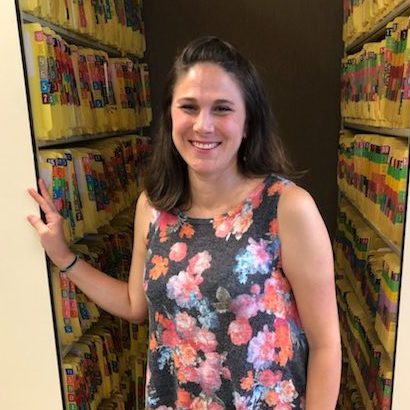 Katie Phillips
Katie Phillips is our business manager with 6 years of experience. She is a graduate of the Elon University.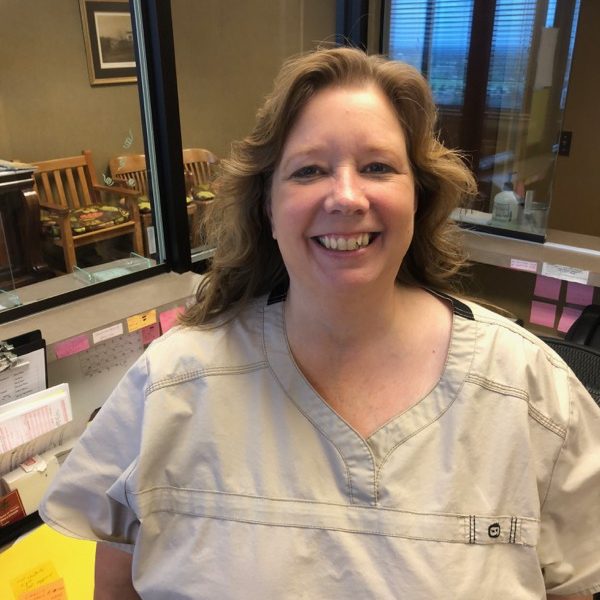 Cheryl Farley
Cheryl Farley is our receptionist with over 5 years in the medical field. She is a graduate of Shelton State Community College.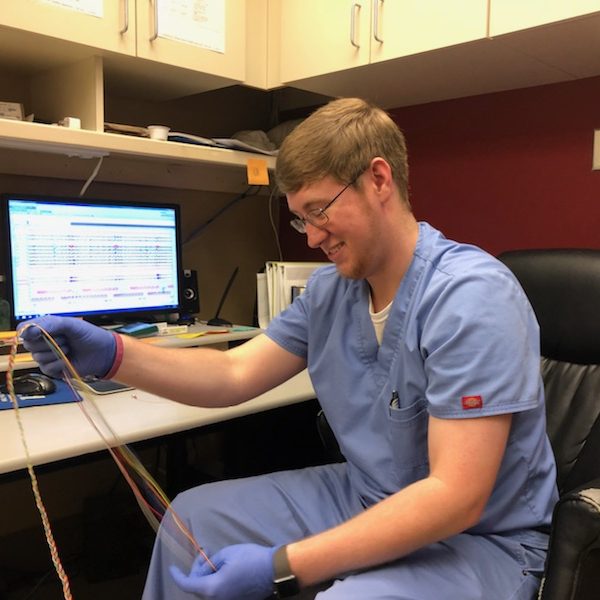 Zach Beasley
Zach Beasley is our Chief Registered Sleep Technologist with 3 years of experience. He is a University of Alabama graduate in neuroscience.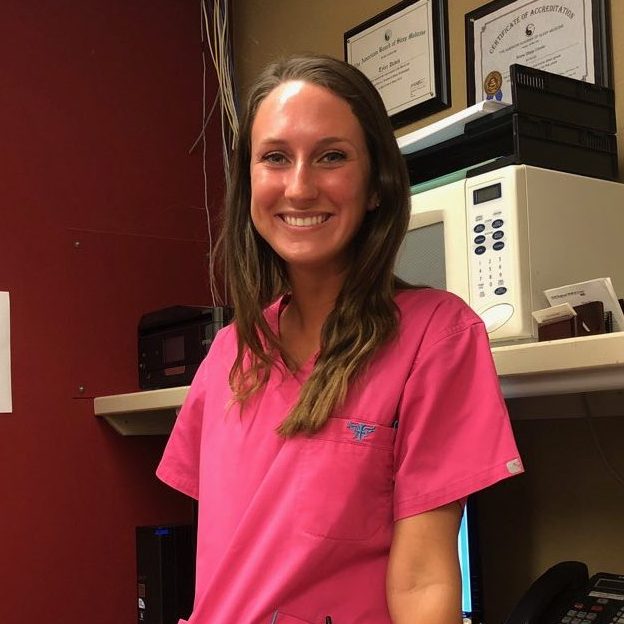 Morgan Hager
Morgan Hager is a Registered Sleep Technologist with 4 years of experience. She is a graduate of Shelton State and Wallace State.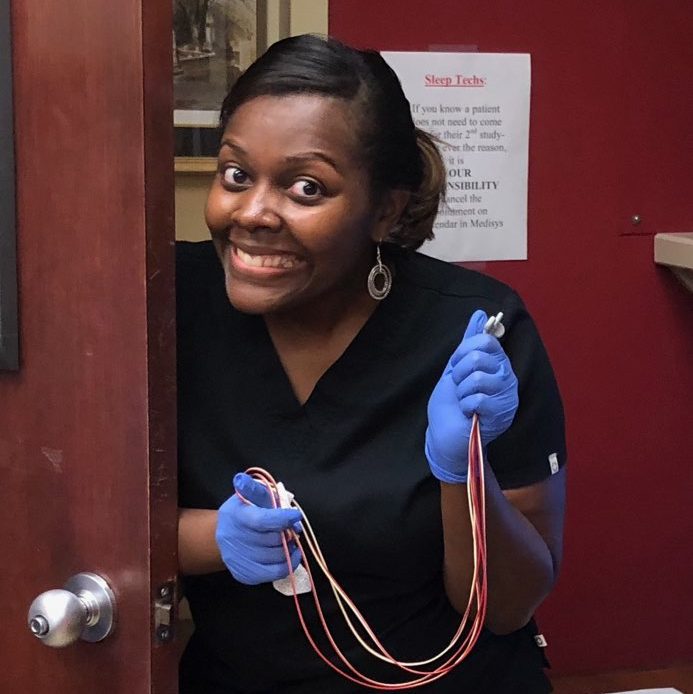 Ulescia Prince
Ulisha Prince is a Registered Respiratory Therapist with over 5 years of experience. She is a graduate of the University of Alabama.